You find out what someone is really like in "battle," and Olbermann is who you want to be in a foxhole with, Patrick said. "On the air, we had each others' backs," said Olbermann.
-David Goetzl: "Keith Olbermann, Dan Patrick still brothers long after ESPN's 'Big Show'"; MediaPost blog,

4-6-2012
---
Wow! That's awesome!
Hi, Cornell!
And thanks for the link!
Be who you are & say what you feel, because those who mind don't matter & those who matter don't mind. --Dr. Seuss
Keith Olbermann rocks! --dejapig
---
Certified Fan
Posts: 255
Joined: Wed Jul 15, 2009 1:16 pm
Location: Norway
Contact:
FANTASTIC!
Well we are good little hamsters here.
This is possibly one of the best chronicle of Keith around, with members fact checking things and debunking falsehoods.
"Go forth and spread beauty and light" Keith's sign off August 12th '09
Twitter @SubLevel28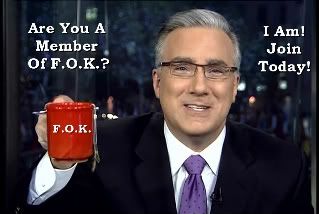 Used with permisssion by ReasonVsFear
---
WOO-HOO!!! that is so great!!!
Linda
---
---
Who is online
Users browsing this forum: No registered users and 5 guests