Posts: 32
Joined: Wed Oct 15, 2008 2:14 pm
It's a wild idea but this would make TV history .. Keith agreeing to be interviewed on O'Reilly's show and O'Reilly agreeing to be interviewed on Keith's show .. anything goes. Except weapons in the studio.
---
And no editing.
WE'LL DO IT LIVE!
-Marie-
You find out what someone is really like in "battle," and Olbermann is who you want to be in a foxhole with, Patrick said. "On the air, we had each others' backs," said Olbermann.
-David Goetzl: "Keith Olbermann, Dan Patrick still brothers long after ESPN's 'Big Show'"; MediaPost blog,

4-6-2012
---
Posts: 104
Joined: Sat Oct 11, 2008 8:38 pm
I saw the repeat of Billo The Clown on the Daily Show; John really showed him for the idiot he is.
I don't care who subs for Keith when he's not there --well, I might accept Russell Crowe--
I switch to repeats of "Everybody Loves Raymond," unless Larry K. has somebody interesting on.
"As for our common defense, we reject as false the choice between our safety and our ideals...These ideals still light the world and we will not give them up for expedience's sake."
GOBAMA!!
---
Posts: 32
Joined: Wed Oct 15, 2008 2:14 pm
You can always check out Cambell Brown's new show, "No Bull No BS" or is it "No BS No Bull" I forget but either way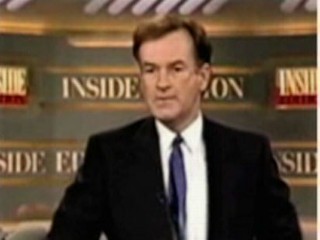 IT'S GONE LIVE @#@$@'IT
---
Posts: 65
Joined: Sun Nov 18, 2007 10:32 am
Location: Southern CA
misslindagene wrote:The minute I saw that KO wasn't on...I switched off the TV and read a book!
So did I, misslindagene! Any night Keith is not in, "Countdown" always loses me as a viewer, especially if David Shuster is the fill-in. Occasionally, I would watch if Rachel guest hosted, but to me, it is just not the same without Keith.
---
Jon Stewart portrayed Shuster as Beaker in his Muppets segment. Works for me!

-Marie-
You find out what someone is really like in "battle," and Olbermann is who you want to be in a foxhole with, Patrick said. "On the air, we had each others' backs," said Olbermann.
-David Goetzl: "Keith Olbermann, Dan Patrick still brothers long after ESPN's 'Big Show'"; MediaPost blog,

4-6-2012
---
---
Who is online
Users browsing this forum: No registered users and 4 guests