LOL......I read that as uninformed from the beginning and never thought Lauralu meant otherwise.
The modern conservative is engaged in one of man's oldest exercises in moral philosophy; that is, the search for a superior moral justification for selfishness.
-John Kenneth Galbraith
A conservative is a man with two perfectly good legs, who, however, has never learned to walk forward.
-Franklin D. Roosevelt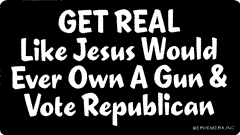 ---
---
Posts: 1086
Joined: Sat Sep 23, 2006 10:04 am
Location: Central NJ
Contact:
Lauralu wrote:I fixed it. You can put away your red marker, Ehnot! (for now;)
Well, we all know what happened to John Kerry when he made an unfortunate slip of the tongue.
"It's such a simple thing, really. It's an awareness that the other people in the world are other people, and that you are one of them. That every time you have a chance to help somebody out, to do what's right instead of what you think you're supposed to do, you should do it." -- Keith Olbermann, 1998 Cornell Senior Convocation Speech
---
---
Suburbarazzi haiku on the subject:
- - -
MSNBC
Hears Special Commentary:
Four million for Keith?
http://suburbarazzi.lohudblogs.com/2006/12/22/year-in-review-keith-olbermann-haiku/
- - -
-Marie-
---
---
Who is online
Users browsing this forum: No registered users and 2 guests